Cultivating success and empowering businesses through strategic talent solutions
360 Personnel was founded by industry specialists who identified a gap in the recruitment sector, realising the need for an agency that truly understands the specific industries it serves. Building upon our remarkable success in the Sydney Region, we have expanded our services nationwide.
What sets us apart is not just our experience but also our commitment to tracking and monitoring performance in meticulous detail.
At 360 Personnel, we understand that the success of both candidates and business owners relies on a comprehensive and supportive recruitment experience, and so our promise to you is to ensure satisfaction at every step of the journey.
For candidates, we offer continuous support from application to placement, maintaining open communication and providing guidance. We understand your skills and goals, striving to match you with ideal opportunities. Even after securing a position, we remain in close contact for a smooth transition and ongoing assistance.
For business owners, we ensure timely placements by staying connected with a pool of qualified candidates. With a robust network and efficient processes, we swiftly respond to your staffing needs, minimising disruptions. In case of unforeseen circumstances, we take prompt action to find suitable replacements, avoiding unexpected staffing gaps.
There might be other staffing agencies, but this is what sets us apart
Building honest connections
We prioritise transparency, fostering open and honest communication with our clients and candidates for utmost trust and satisfaction.
Our quality assurance program includes weekly and monthly internal audits, client and candidate surveys, and meticulous metric reviews. 
We're committed to nurturing career growth by offering personalised guidance and a wealth of opportunities for professional development.
Diversity, equity and inclusion are non-negotiable for us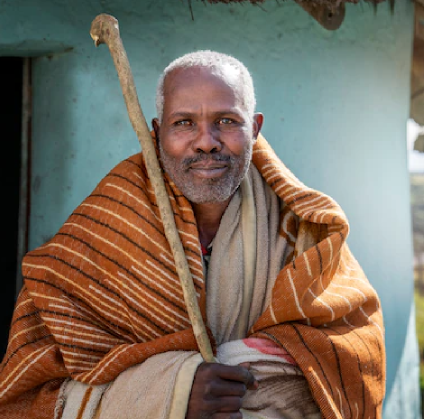 Indigenous & Torrest Strait Islander Employment Plan
360 Personnel actively promotes workforce diversity and inclusion through our "Indigenous & TSI Employment Plan." By swiftly placing Indigenous men and women within the national workforce, we contribute to promoting community growth and raising awareness of Aboriginal history.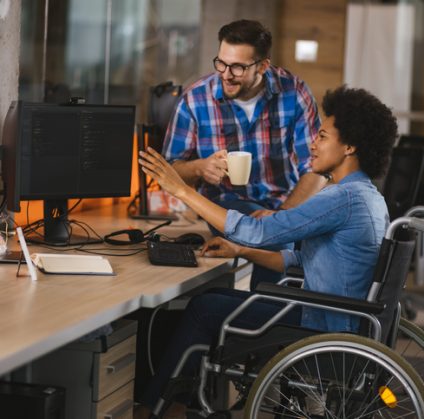 Equal Employment Opportunity
We embrace equal employment opportunities, ensuring a workplace free from discrimination, where everyone has the opportunity to work in a comfortable environment. We actively encourage individuals from diverse communities to apply for jobs with us, tailoring our search to find the perfect role for them.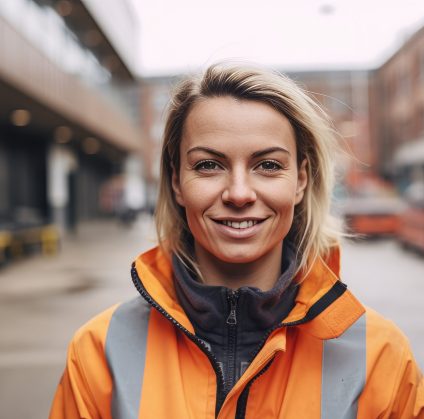 Women In the workplace
At 360 Personnel, we firmly believe that opportunities should not be limited based on gender. We strive to ensure equal rights and opportunities for all individuals, paying our staff fairly and without gender bias. We encourage women and men to apply for our job openings, recognising historical disadvantages and working towards positive change.
We set the highest standards
At 360 Personnel, we hold ourselves to the highest standards, constantly striving for excellence in all that we do and continually challenge ourselves to raise the bar of excellence, seeking to maintain our position at the forefront of our industry.
At 360 Personnel, safety is paramount. We not only strictly follow established guidelines but also foster a culture that encourages our staff to voice their concerns. With dedicated Account Managers and continuous monitoring, our objective is to proactively avert any accidents and uphold the most rigorous safety protocols. To further reinforce this commitment, we have our own internal safety officer who ensures that both our partners and candidates uphold safety measures consistently.
We employ workers under the fair work act, providing fair pay with casual loading and above award rates. Our workers are fully covered by our liability and workers' compensation insurance policies. By directly employing our workers and ensuring regular weekly hours, we promote worker retention, benefiting our clients and contributing to a strong Australian economy. We take pride in our role in supporting the community.
At 360 Personnel, we are dedicated to delivering consistently high-level client service. Our robust systems and processes guarantee a quality service, from following up on candidate interviews to timely payroll completion. With our quality assurance program, including internal audits, client and candidate surveys, and metric reviews, we ensure exemplary service. Our team of consultants and management is fully committed to maintaining quality in everything we do, reflected in our responsive client service.
Our expansive network allows us to connect qualified candidates with the right opportunities nationwide.
With our extensive network of skilled candidates, we can quickly fulfill workforce needs across various industries.
We operate throughout all six states across Australia, providing comprehensive recruitment solutions from coast to coast.
Now, let's get back to you. How can we help you?
Whether you're a candidate searching for the perfect job opportunity or a client looking to fill a vacancy, we've got you covered. Click below to find a job or submit a vacancy and let us help you achieve your goals.